How to change your eBanking password
Guiding you to protecting your accounts
Creating a new password
Whether you've forgotten your password, or want to change it to ensure your log in is as secure as possible, we talk you through the process, step-by-step.
1. "Forgot your password" link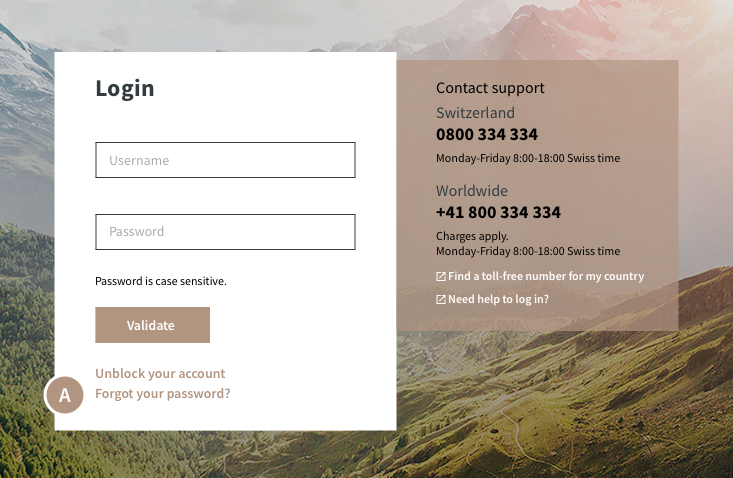 In case you have forgotten your password or want to change it, please click on "Forgot your password?" (A)
2. Information to be entered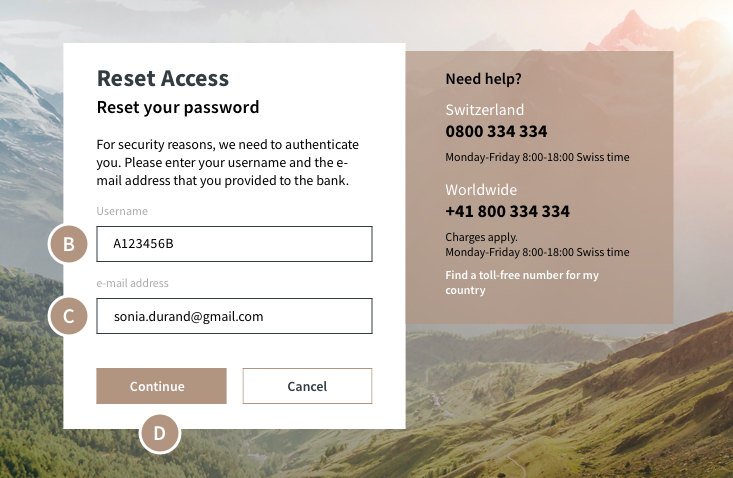 You will be requested to enter:
Your username (B)
The email address you provided to the bank when you subscribed to eBanking services (C)
Clicking on "Continue" (D) will generate a reset password email.
NB: Please check your email inbox as well as your spam folder.
3. Choose your new password
At this stage, you will have to enter a password and to confirm it. This password must follow our password policy.
Discover more
From mobile banking to secure live chat, find out how EFG can help you achieve your financial goals today.