Revolutionizing food production for a more sustainable future
Lorenz Altwegg, Head of Corporate Sustainability at EFG, discusses the trend towards sustainable food production with Christoph Jenny, Co-founder of the successful start-up Planted and guest speaker at the EFG panel on food revolution at Building Bridges in Geneva on 01 December.
The "food revolution" is a term on everyone's lips at present – but what exactly does it mean?
If we want to feed 10 billion people around the world and to simultaneously increase protein consumption per capita, then we have no option other than to fundamentally rethink the way we produce food. The food revolution is all about developing and scaling solutions to ensure food security for the world's population today and in the future.
When did you come up with the idea for your company and how did it all start?
When Pascal Bieri – one of our founding partners – was working in the US in 2017, he became aware of various meat substitutes that were available to consumers. He contacted Lukas Böni, who was close to completing a doctorate in food process engineering. Professor Erich Windhab at the Swiss Federal Institute of Technology (ETH) Zurich then brought them together with another PhD student, Eric Stirnemann, who has a deep understanding of the wet extrusion process that is used in the manufacture of plant-based "meat" products. Finally I joined the team – contributing my company building knowhow and a lot of experience in restaurant industry. This is how our group of partners was formed and we went on to launch Planted.
How long did it take to develop and refine your technology from the initial concept to market maturity?
We received a grant from the ETH Zurich in January 2019 and that funding allowed us to develop a commercial prototype. We started selling our product in summer 2019, and everything happened quite quickly after that.
Was it difficult to find investors for your business idea?
No, there was already an understanding of the concept. However, we spent a lot of time evaluating who the the right investors are to help us build a global company with Swiss roots that will revolutionize the way we produce meat.
What is the basic production process and which types of products do you currently offer?
We have a modular platform that follows our bioinspired methodology. We combine cutting-edge structuring processes such as extrusion and fermentation. We are technology agnostic and focus on offerings with high potential that can be scaled.
Vegan and alternative proteins are increasingly popular around the globe. Why do you produce a chicken substitute and not just a delicious new protein foodstuff?
We are trying to build a bridge from traditional meat consumption to future meat-free consumption and this is currently the most effective way to get consumers onboard.
What motivates you when researching new manufacturing processes and food products?
Our mission at Planted is to have an impact and be part of the solution.
COP26 has drawn attention to traditional livestock farming and its impact on the climate in terms of methane emissions, waste produce and the impact on land and water. How intense is your production footprint – for example if we compare 1 pound of "Planted" protein with 1 pound of real chicken meat?
We believe that COP26 didn't go far enough in raising awareness of this issue and the need to act now. In terms of footprint, our plant-based chicken generates 74% less CO2e than animal chicken – and the reduction in CO2e with our planted pulled pork is as much as 82% higher than with the traditional meat product.
There are currently three basic production methods used for alternative protein production: Plant-based, microorganism-based and animal cell-based protein. Which do you consider the most promising methodology and why? And are these technologies already sufficiently scalable to feed a substantial part of the world's population?
We are currently scaling or commercializing "plant-based" and "microorganism-based" technologies as they are highly scalable and have huge potential to reduce CO2e. Animal cell-based proteins have not so far shown any promise on that front but could be worth exploring further in the future. The most likely outcome will be a hybrid approach of many different techniques and tools.
What are the main challenges posed by such new technologies at present and what are the key factors driving the transition or even the disruption of the traditional food industry?
Integrating these new technologies into decentralized supply chains is a huge challenge – but that is what is needed to have a true impact. Scaling demand and production at the same time is also a challenging undertaking.
You recently caused quite a stir in Berlin with your 100 square metre art installation made of real plants arranged in the shape of a chicken. Your campaign is running under the title "Better than". What is your goal?
We want to clearly communicate what we do – which is making meat that is better than animal meat. Our products are often described as being "like meat" but we actually believe that we are now at the stage where we are better than animal meat.
What is your vision and mission for the next 10 years?
We want to keep creating products that are better than animal meat and push the boundary of what is possible. Delivering on that mission will help transform the food system into something better.
Given how successful Planted has been, do you have any tips for budding entrepreneurs on how to successfully launch a start-up?
In a nutshell, focus fully on the product and the customer's reaction to it.
What can banks do to foster start-ups in the alternative food sector and beyond?
Funding is obviously a key topic, especially debt funding. In a broader context, banks can act as an agent of change by doing simple things like hosting an event and making it vegan or by switching to vegan menus in their staff canteen.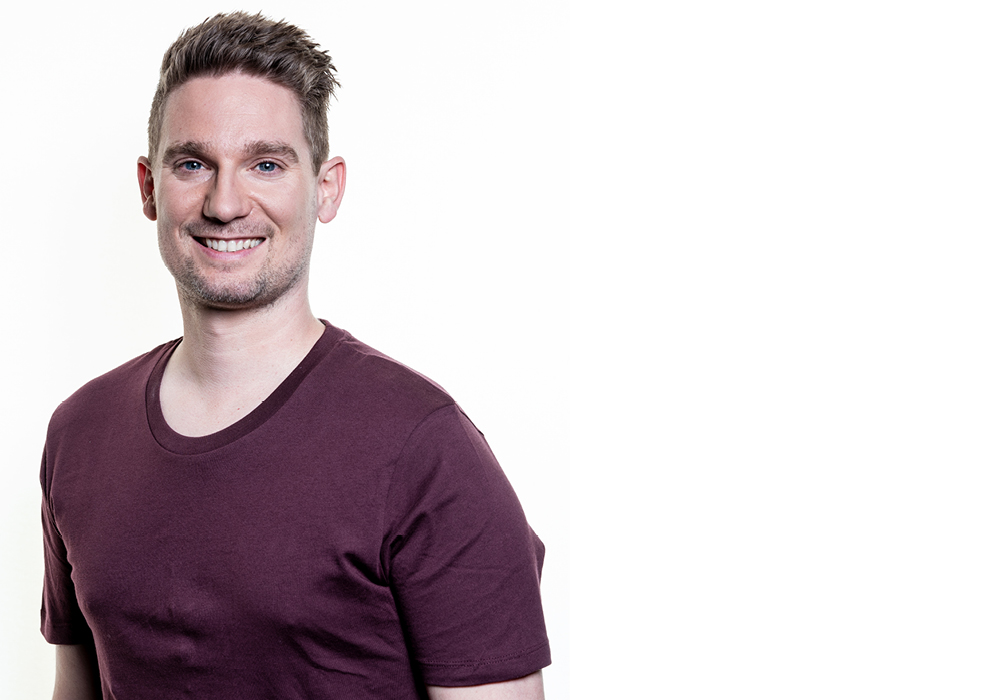 EFG experts Stefano Montobbio, Global Head of Investment Governance and ESG, and Sam Glover, manager of the Food Revolution portfolio, will host a panel entitled "Food Revolution – Is technology going to disrupt the entire food and beverage value chain?" on 01 December from 10.00 to 11.30 a.m. as part of the Building Bridges sustainable finance conference. They will discuss this fascinating topic and the related investment opportunities with their guests, Christoph Jenny, Co-founder of Planted; Dr. Martijn Sonnevelt, ETH Zurich and World Food System Center; and Sofia Condes, Head of the investor outreach manager at FAIRR initiative. The panel will be chaired by Lorenz Altwegg, Head of Corporate Sustainability at EFG.

Anyone interested in the themes of sustainability and finance is welcome to participate in the conference. Register here. Many sessions will also be broadcast live via a webcast and guests who want to follow the online sessions can livestream them without registering. The online sessions can be accessed via the website: www.buildingbridges.org.